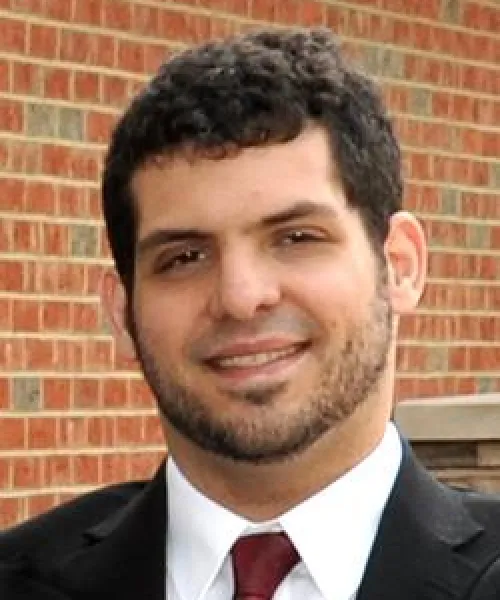 Lawrence S. Georgiana II
Funeral Service Assistant
Larry, who is son of Stephanie Haky Georgiana and grandson of the late Stephen R. Haky Jr., continues his family's legacy of service.
Before joining our team, Larry served five years in the United States Navy. While stationed at Naval Air Station Whidbey Island, he served as an operational intelligence analyst and took part in three combat deployments in support of Operation Enduring Freedom, including a six-month tour in Afghanistan and two deployments on the USS Carl Vinson as the head maritime interdiction and counterpiracy analyst for Carrier Strike Group 1.
He later was stationed in South Korea, serving as a senior analyst specializing in North Korean infiltration tactics, mine warfare, and technical submarine employment in a wartime scenario, and tasked with monitoring North Korean naval activity.
Larry graduated from WVU Summa Cum Laude with a double major in International Studies and World Languages, specializing in Intelligence and National Security and Chinese, respectively. He was recognized as WVU International Studies Department Outstanding Graduating Senior, and is a proud member of Phi Beta Kappa, the nation's oldest and most prestigious honor society. He also won two nationally competitive scholarships, both sponsoring linguistic study abroad.