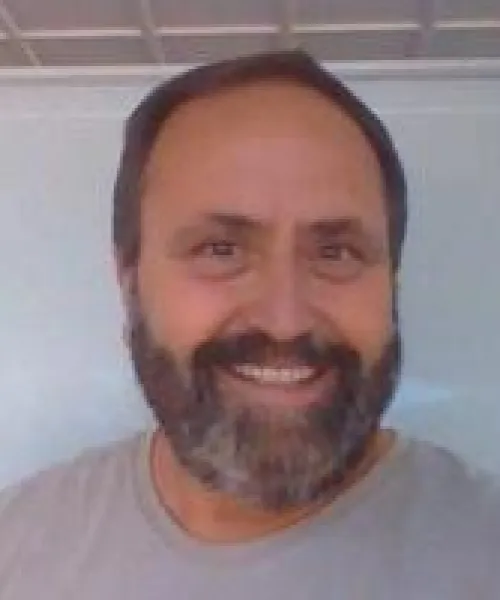 Remembering Joseph Soom, Jr.
1959 - 2018
Joseph M. "Jody" Soom, Jr., age 58 of Uniontown, Pa., passed away suddenly on Saturday, May 26, 2018. He was born on June 18, 1959 in Uniontown, son of the late Joseph M. Soom, Sr. and Agnes C. (Jupina) Soom. He was also preceded in death by his brother Mark A. Soom.
Joe was an expert gardener and creative landscaper, who could build or repair just about anything. He enjoyed agriculture, and learning about different plants and trees.
He was a wonderful husband, father, grandfather, brother, and uncle, always willing to help a friend. He had a kind and generous heart. Joe hosted many memorable family picnics over the years, where family and friends got together and shared good food and good times. He will be deeply missed by his family, especially his grandchildren; by many friends, and by everyone at Stephen R. Haky Funeral Home, where he worked for over 21 years.
Surviving are, his loving wife of 27 years, Barbara (Shields) Soom, their children, daughter Jodi Soom, and son Joseph M. Soom, III., at home; his stepchildren, Michael Susa and wife Jen of Smithfield; Thomas Little and wife Shawna of Uniontown; Anthony Little and wife Nicole of Lemont Furnace; and Jami Williams of Port St. Lucie, FL; grandchildren, Hannah and Jordyn Little, Lucas and Liam Susa, and Thomas and Tanner Little; a sister, Joella Black and husband Robert of Greensburg, and brother, Tim Soom and wife Sally of Uniontown; nieces and nephews, Bob, Shawn, and Chris Black, Tara Keller, Tim and Tony Soom, Jessie Showman, Josh Soom, Mark Seiler, and their families; many uncles and cousins; and among his many pets, his beloved dog "Bo Bo."
Friends will be received at the Stephen R. Haky Funeral Home, Inc. from 2-4 and 6-8 p.m. on Wednesday, May 30, and from 10 a.m. until 11 a.m., the Hour of Service, on Thursday, May 31, with Pastor Bryan Kelley officiating. Interment will follow at Sylvan Heights Cemetery.
Your personal written tributes and memories are welcomed and encouraged in his online guestbook: www.hakyfuneralhome.com/guestbook/joseph-soom-jr